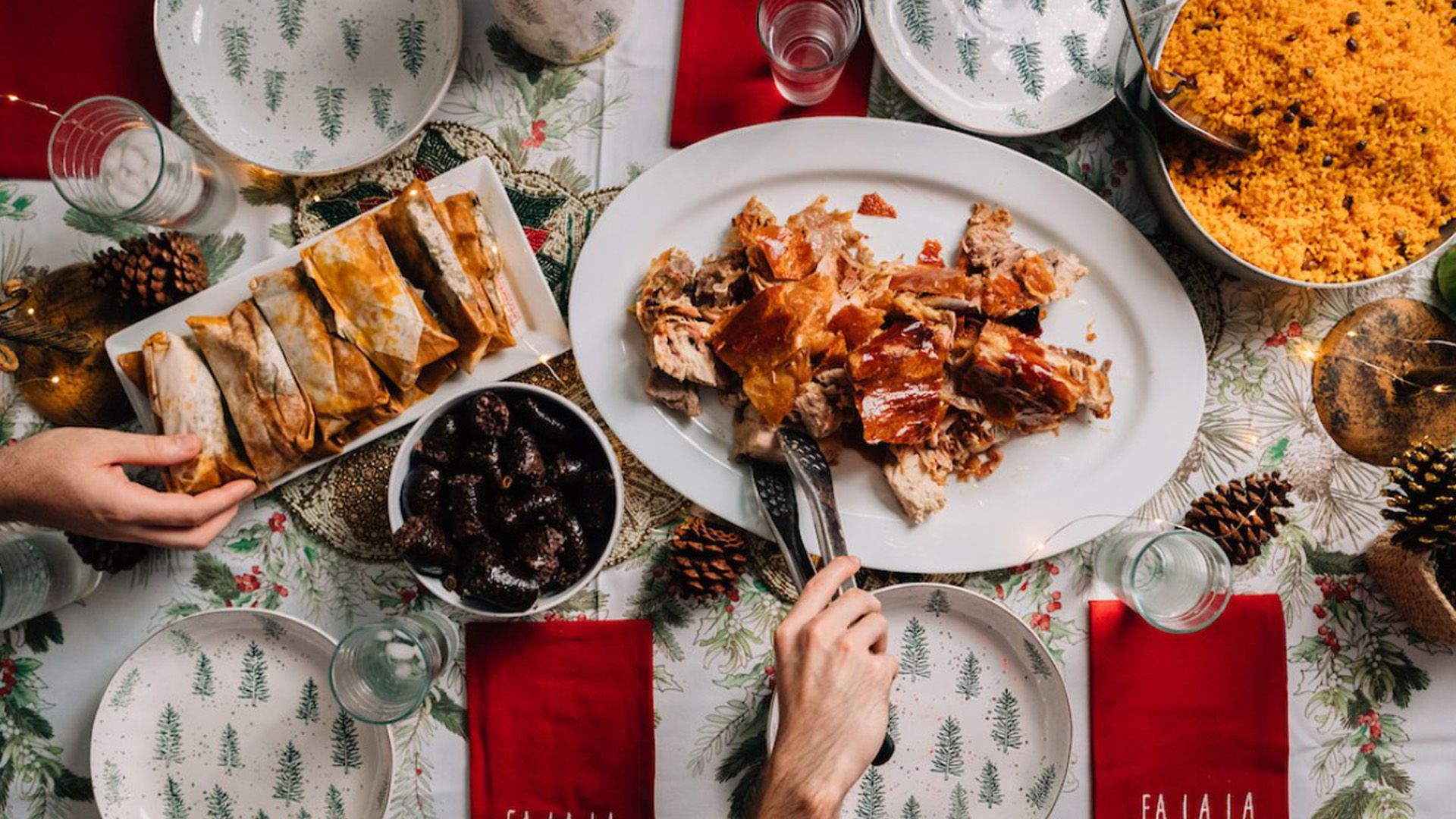 Eating like a local is one of the most beautiful ways to experience the culture and soul of a place. In Puerto Rico, you can eat good at any time, but the food is even BETTER during Christmas/Holiday season. If you visit us during the holiday season, here are some recommendations for the best traditional Christmas foodie places.  
Pasteles
Pasteles are a real local delicacy. They are prepared using green plantain dough and stuffed with pork stew. It can also be done using cassava and other root veggies stuffed with chicken, cod, veggies, and vegan options. This delicious dish can resemble a tamale and is served as a side dish to the main dish. 
Lechón Asado (roast pork)
You can't come to Puerto Rico and not try this traditional dish! To prepare this dish, you need a whole pig which is then marinated and then roasted on a stick until the meat is juicy and the skin super crispy (the skin is used to make the famous chicharrón). You can sample some of the best dishes by taking a road trip to Guavate, located in the mountain area of Cayey.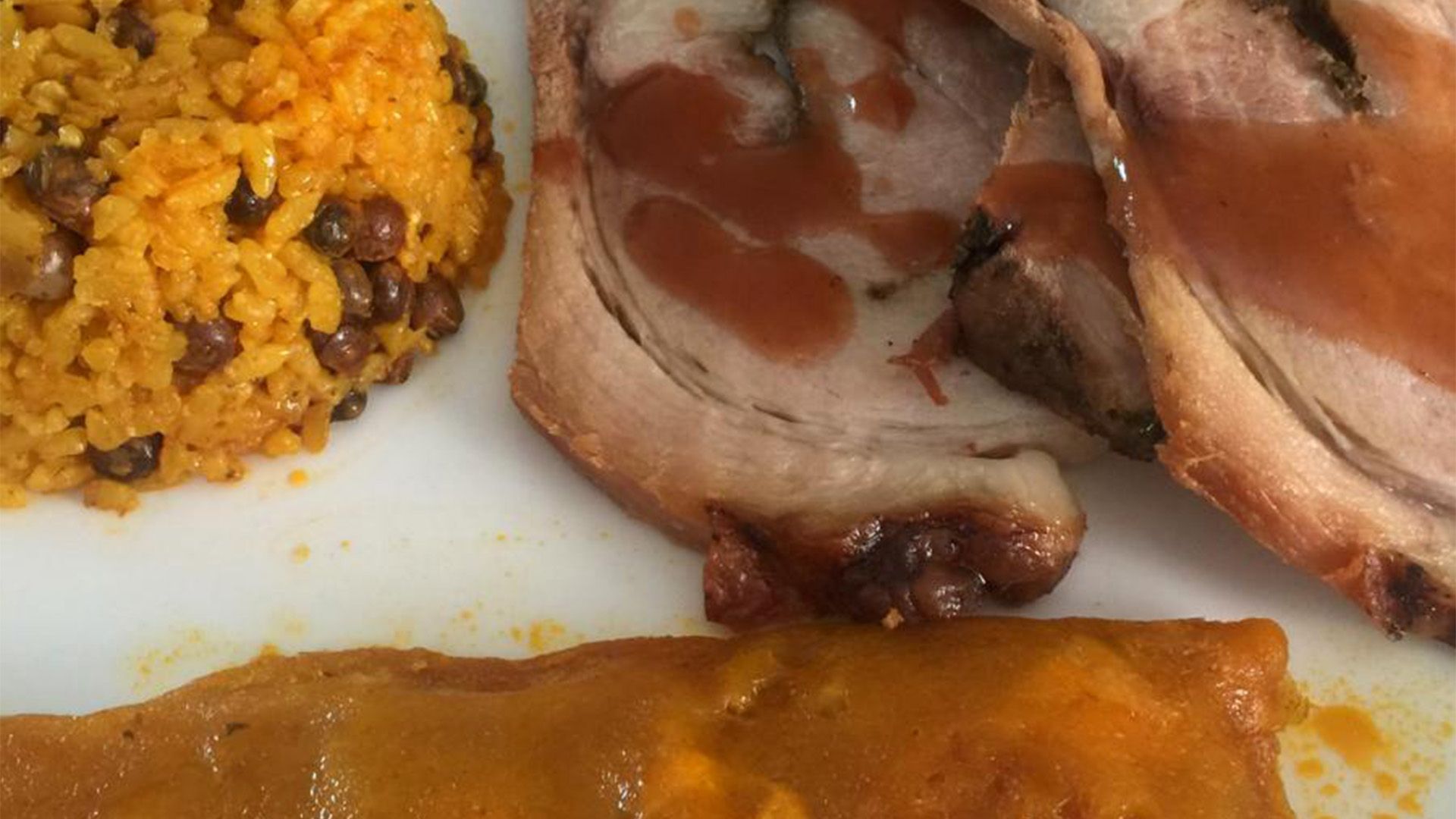 Arroz con gandules
Rice is considered a staple in every Puerto Rican meal, and this dish stewed with pigeon peas is consumed throughout the year. Pigeon peas are small and dense grains cooked with rice in a large pot. What makes it extra special and tasty is the preparation which includes frying pork or ham with olive oil, sofrito, bay leaves, tomato paste, achiote, olives, and capers.
Desserts 
Make sure to leave some room for all the typical Puerto Rican desserts. You can find so many different sweets such as tembleque (a soft coconut-like flan), Arroz con dulce (rice with coconut milk, cinnamon, and raisins), flan that comes in various flavors, casquitos de guava (guava paste served with local white cheese from the countryside). You can easily find them in bakeries around the island and/or restaurants specializing in Creole food.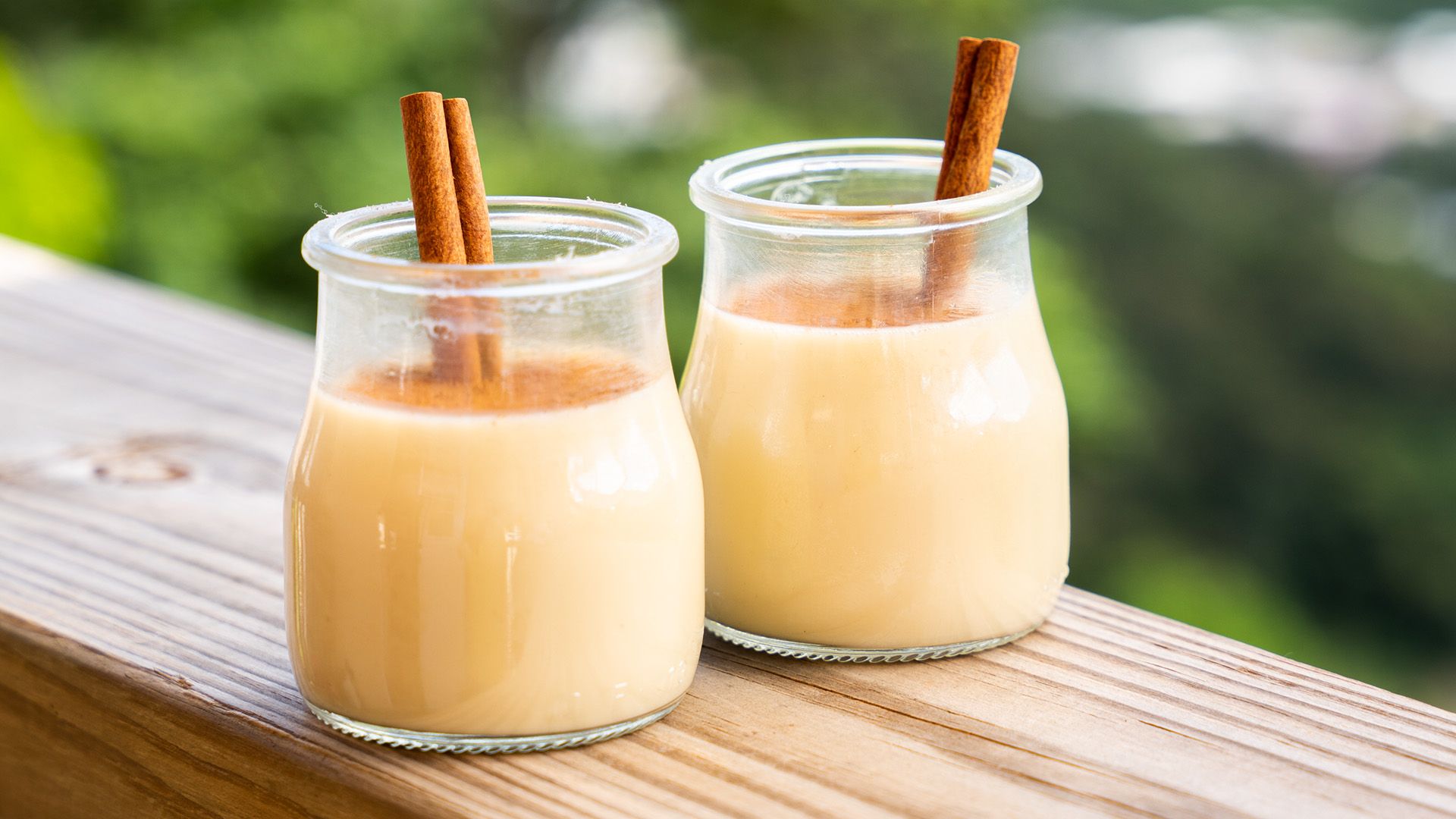 Coquito
No party is complete without the most famous and typical drink: the Coquito. Its preparation is somewhat similar to eggnog, but our version does not contain eggs. It is made with evaporated milk, condensed milk, coconut milk, cinnamon, and white rum. Some versions of the Coquito even include pistachio, chocolate, guava, and other unique flavors.
Make sure to save our website in your favorites ⭐, where you can see what to do in Puerto Rico. Happy Holidays!
Team SJU 
📍Aeropuerto Internacional Luis Muñoz Marín
#GetReadytoTravelTo🇵🇷