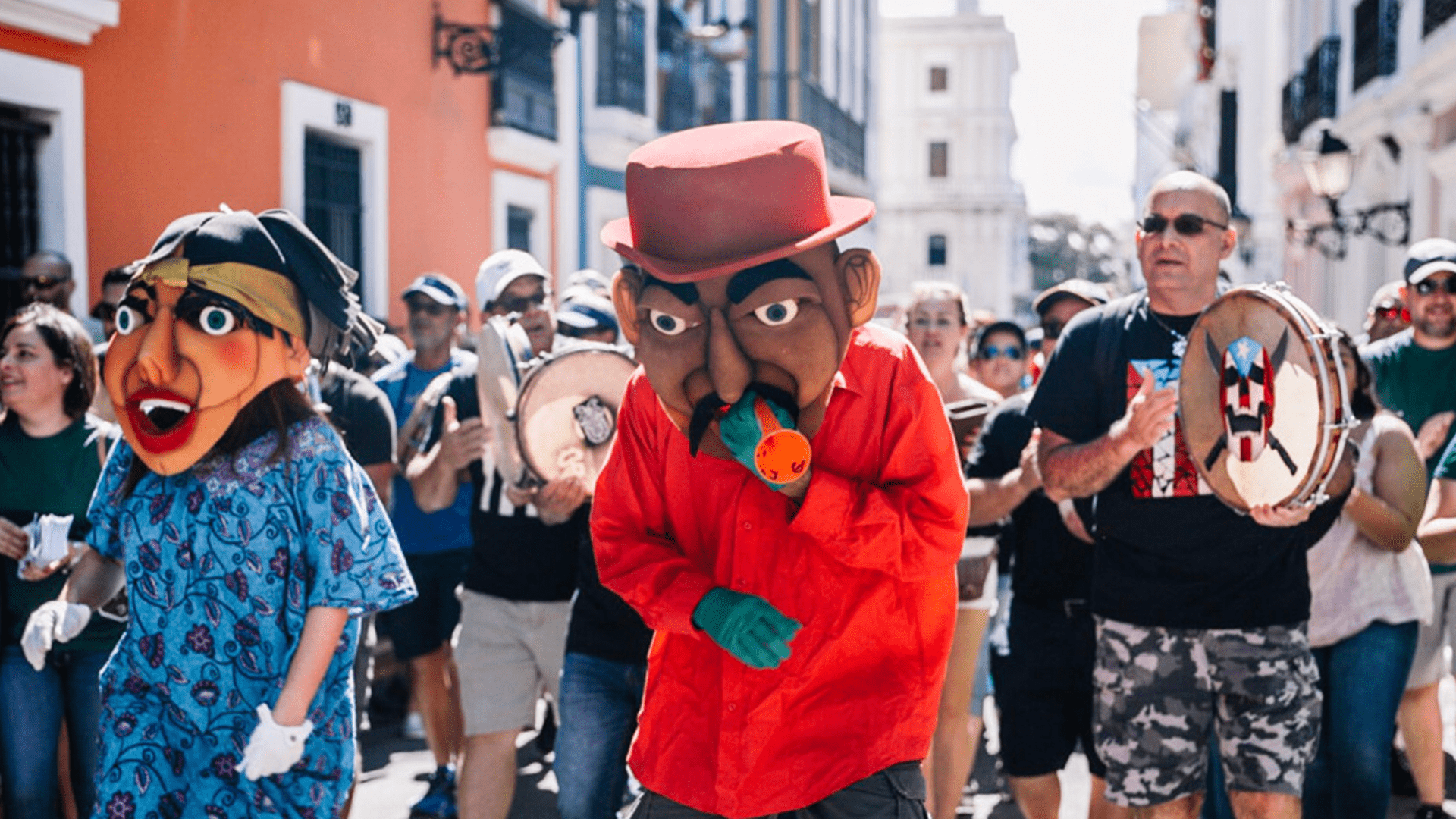 No one does Christmas like Puerto Rico! Their largest town celebration: the Fiestas de la Calle San Sebastián in Old San Juan, takes place from January 19-22. It is 4 days full of music, gastronomy, and crafts in our four main town squares. This tradition celebrates 53 years of creation in honor of the martyr San Sebastián. Get ready to party with our guide so you can enjoy the festivities to the fullest! 
Mass in honor of Saint Sebastián 
These religious festivities originated in 1970 when the parish priest at the San José church, Father Juan Manuel Madrazo, celebrated him with the community. The festivities started with a mass to honor the martyr.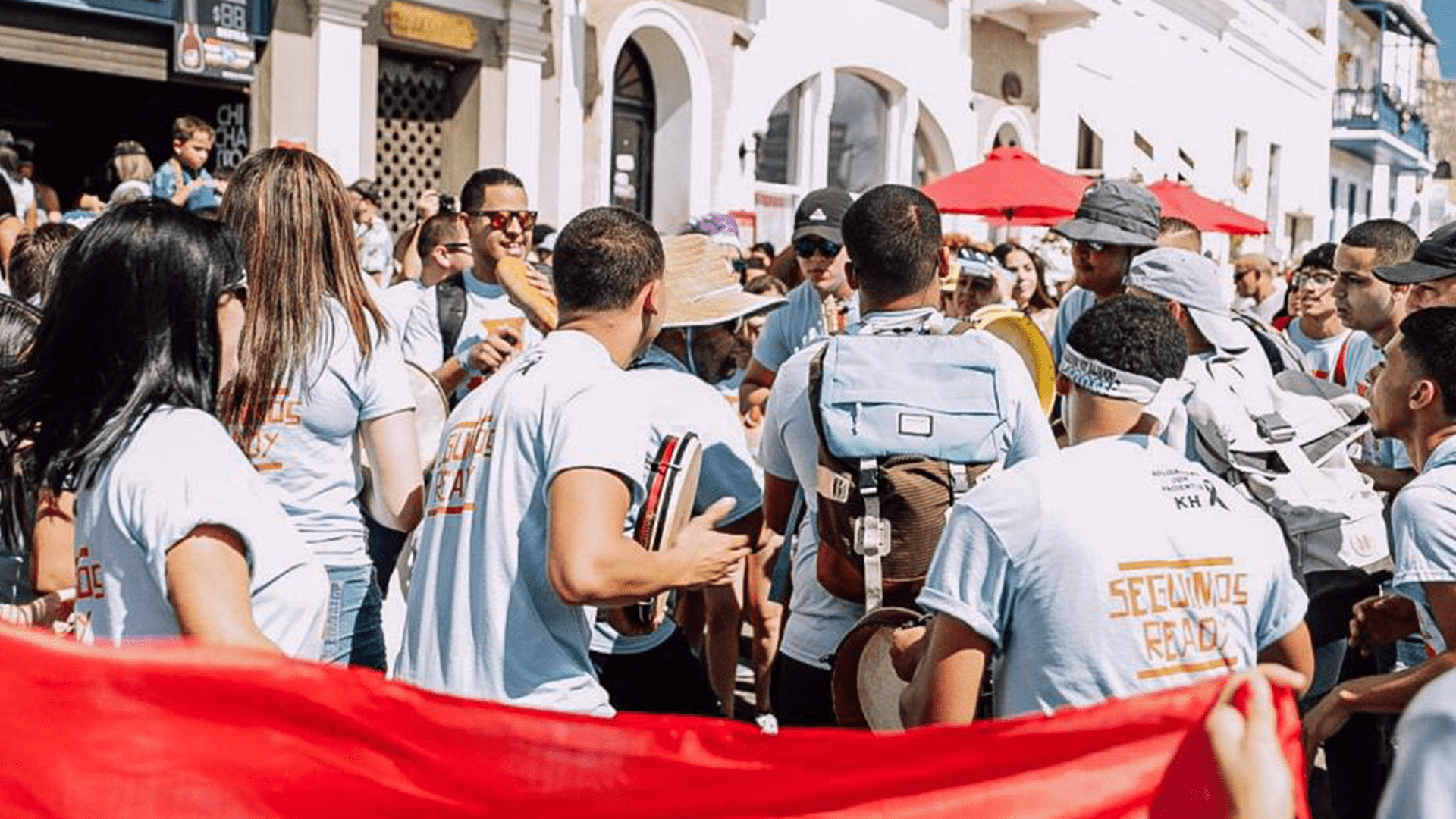 Comparsa de Los Cabezudos
The celebration continues with the traditional Comparsa de Los Cabezudos. Typical local characters in Puerto Rican folklore are represented and brought to life. You can witness some characters such as vejigantes, El General, Toribio, Juan Bobo, Doña Fela, and others walking around with the sounds of the plena.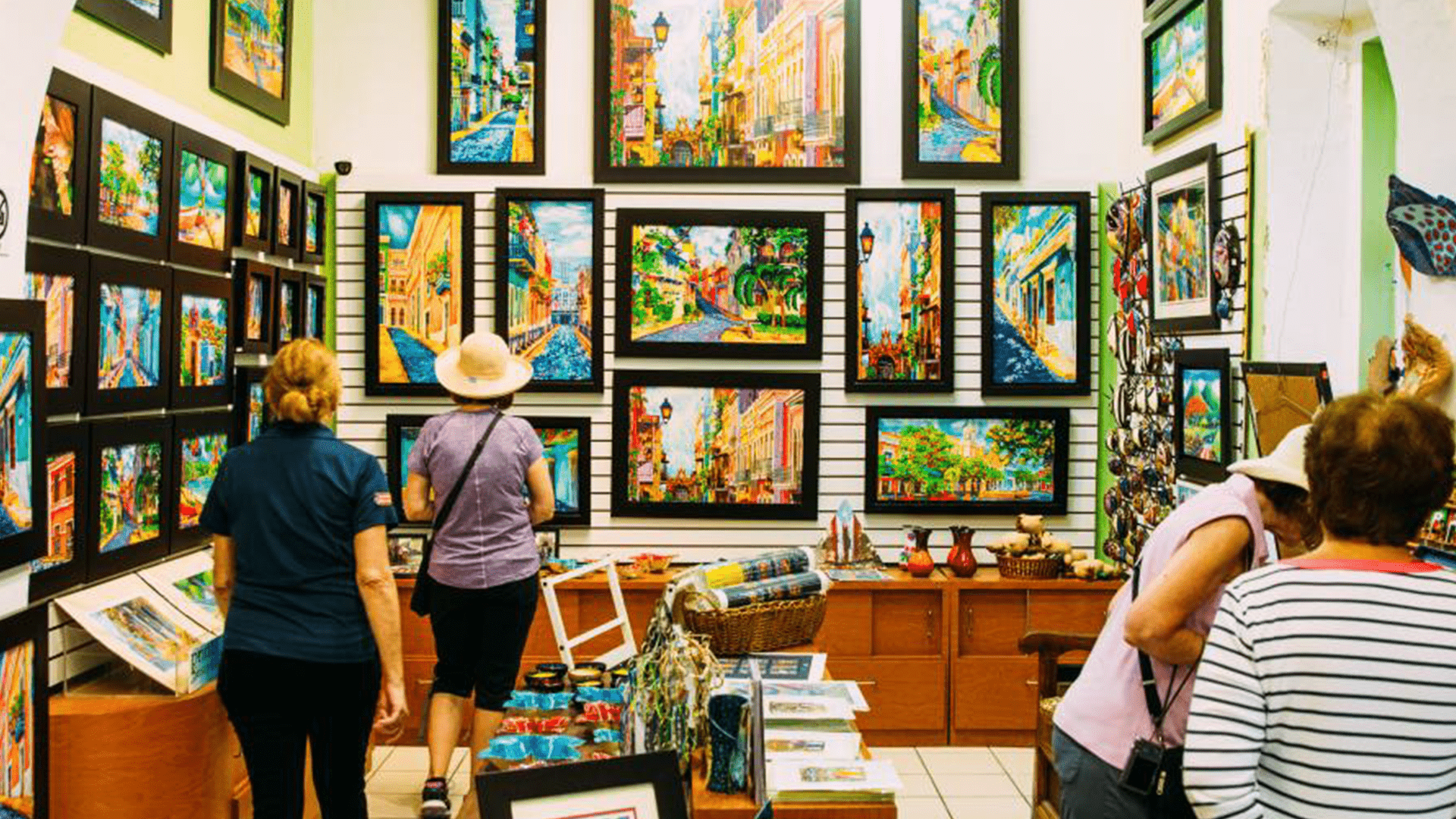 Local crafts 
With over 100 artisans from all the towns on the island, you can witness incredible talent during the festivities. You can find t-shirts, jewelry, furniture, paintings, hammocks, masks, carvings of saints, candies, typical traditional drinks, and so many more trinkets to take a little piece of Puerto Rico with you. 
Live music 
During the next four days, the four main town squares in Old San Juan are filled with performances by local artists that add sweet, spicy rhythm and flavor to the festivities. 
You can find the itinerary of activities and transportation options on the official city page. Make sure to save our website in your favorites ⭐, where you can see what to do in Puerto Rico.
Enjoy! 
Team SJU 
📍Luis Muñoz Marín International Airport 
#GetReadytoTravelTo🇵🇷